It's 14th November – a day when India celebrates Children's day on the occasion of Former PM Jawaharlal Nehru's birth anniversary. Google is also celebrating the day with a special Doodle made by class II student Divyanshi Singhal from Gurgaon.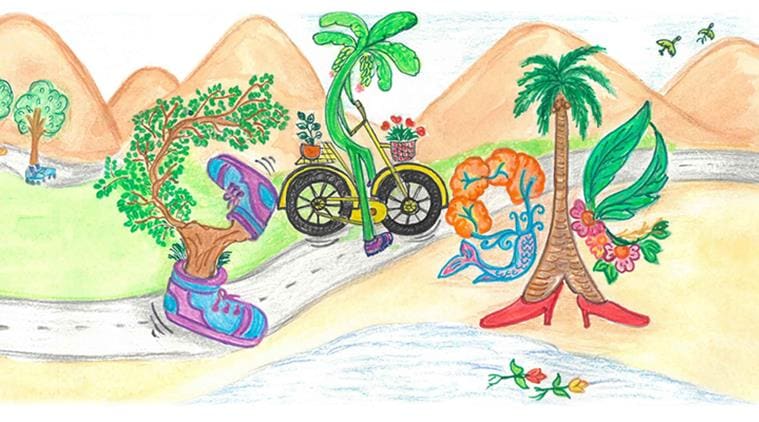 The theme of the Children's Day special competition was 'When I grow up, I hope …'. It received entries of around 1.1 lakh children from class I to X across the country. So many hopes and dreams were weaved in the paintings. But if we look at the recent reports and conditions; these young artists are not safe.
Hunger Spreading Claws
Our children are starving. Last month, the 2019 Global Hunger Report left us shocked. India slipped from 55th position in 2014 to 102 in 2019. It even lagged behind the neighbouring countries Nepal, Pakistan and Bangladesh in the list of 117 countries.
The index was calculated on four parameters: undernourishment; child wasting, or the share of children under five years who have a low weight for their age; child stunting, or the share of children under five years who have a low height for their age, and child mortality rate under five years.
The report says that India's level of hunger is serious.
In this backdrop, when Madhya Pradesh's government announced that it will introduce eggs in anganwadis, the leaders in opposition began their petty politics. BJP Leader Gopal Bhargava made a remark that the inclusion of eggs in the government's mid-day meal may turn children into cannibals. Such absurd statements underline the fact that the country needs to go a long way to end its issues.
India – known as a food producer – is suffering from major malnutrition issues. As per reports, around 68% of child deaths in India are from malnutrition.
This is not just a national dishonour but a critical situation whose gaping mouth is devouring the children.
The Dangerous Breath
The Capital city keeps coming back to limelight for its shocking level of pollution. SC panel has ordered the closure of all schools in Delhi-NCR till Nov 15 amid rising danger. The Delhi government also distributed masks to children.
Breathing Delhi air is as harmful as smoking 50 cigarettes. The issue is not restricted to Delhi; the whole country is facing pollution menace. As per World Health Organisation (WHO), air pollution affects children more than adults since they breathe faster.
The 2019 The Lancet Countdown report published in The Lancet looks deeply into the effects of air pollution in children. It highlighted that due to climate change, the average yields of rice and maize are shrinking. This leads to inflation and thus increasing malnutrition in the country. Pollution also causes infections among children making them sick and weak.
Not just this, since children will be inhaling toxic air most of their life, they will be more vulnerable to heart and lung damage. Later in life, the children will also be exposed to more pollutants, severe floods, prolonged drought, and wildfires.
The Bottomline
Today's children are tomorrow's future.
We have all heard this phrase; it's time that we understand this too. Starvation and climate change are not the only dangers for our little ones; child labour, child abuse and human trafficking are some other enemies affecting the Children of India. So, if we continue on the path that we are on, no doubt that this Google Doodle will remain just an imagination.
We hope that this Children's Day, people and the authorities understand the gravity of these terrible conditions and take the required steps to save the children.
Read More: Delhi Is Choking: How Can You Save Yourself?
Read More: Delhi Should Learn From These Countries: How To Control Air Pollution
For the latest news and other trending topics, follow us on Instagram, Facebook, and subscribe to our YouTube channel.