Amidst all the protests that have been hiking up in Nepal, Prime Minister K P Oli on Sunday asserted that the Kalapani region at the tri-junction of India, Nepal, and Tibet is a part of Nepal. He further exclaimed that "India should immediately withdraw its army from there."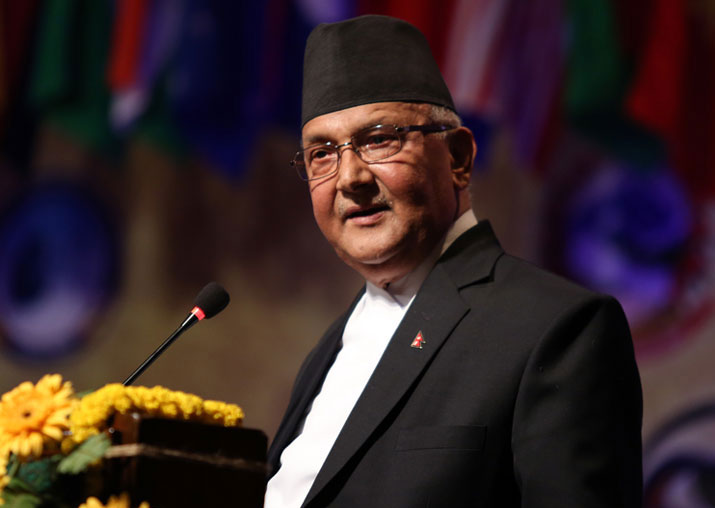 It was his first public response to a heightened controversy stirred up by the official India maps that were released recently. What triggered him is that the map included some regions of Nepal as well.
Kalapani Region Is Ours, says PM Oli
The youth wing of the ruling Nepal Communist Party recently held a meeting that was organized by the Nepal Yuva Sangam. In it, Oli stressed that "We will not allow even an inch of our territory to be occupied by any country, India must vacate it."
However, according to some sources, the map showcases India's "sovereign territory accurately" and also that "there has not been any revision in the boundary with Nepal."
The PM also said that the government is fully able to guard their country's borders and along with that, all the forces have been gathered to recover it. He further stated that they have even given the message of unity and are all in for the peace.
Also Read: Indian Army Wants Officers To Deactivate WhatsApp And Other Social Accounts But Why?
A few days ago, in a press released by Nepal's Ministry of Foreign Affairs, it was stated that the Nepal Government has no doubt whatsoever that the land of Kalapani belonged to them only.

"This patriotic government will not allow anybody to encroach on even an inch of Nepal's territory. Neighboring country India should withdraw its security forces from the Kalapani area," as per the press release which was given out by PM's private secretariat for the gathering of National Youth Organisation.
He also said that the country of Nepal has always been a peace-loving country and would never even think of encapsulating any foreign lands. However, if any other country dared to do it, they would retaliate strongly.
Reacting to the claims that some people were aiming to correct the country's map, the PM emphasized that "We do not merely want to revise our map, but want to get our land back." All those people who chose to not talk about it in the past are now portraying capricious behaviors, he added.
Kalapani Has Always Been A Disputed Land
Nepal has witnessed an overflow of protests by the ruling as well as the opposition parties over the entire issue of the Indian map. Various eminent political personalities including the former prime ministers and foreign ministers have asked Oli to tackle this issue as soon as possible.
Kalapani that lies near Nepal's Mahakali river has always been a topic of profound discussion and controversy between India and Nepal. As per the Sugauli Treaty which was signed between the then British India in 1815 and Nepal, this river that runs through Kalapani area had been acknowledged as the boundary of the two nations.

The Nepal Foreign Ministry on November 6 said, "The government is clear that the Kalapani area lies within Nepalese territory."
Also Read: Delhi Chokes on Pollution: 25 of 29 MPs Skip Meeting on Matter
India's Reply
Reacting to it, the Indian Ministry of External Affairs said, "Our map accurately depicts the sovereign territory of India. The new map has in no manner revised our boundary with Nepal… The boundary delineation exercise with Nepal is ongoing under the existing mechanism. We reiterate our commitment to finding a solution through dialogue in the spirit of our close and friendly bilateral relations."
For the latest news and other trending topics, follow us on Instagram, Facebook, and subscribe to our YouTube channel.