On Tuesday, a group of 23 European Union MPs arrived in the Srinagar district of Jammu and Kashmir. The trip was made in order to have a first-hand evaluation of the entire area after the abrogation of Article 370.
The Kashmir Tour by foreign delegation was highly criticised not just by Indian politicians but also some of the ministers in the West; calling it a "PR stunt". However, the trip did take place and here is what the MPs have to say about the whole Kashmir tour.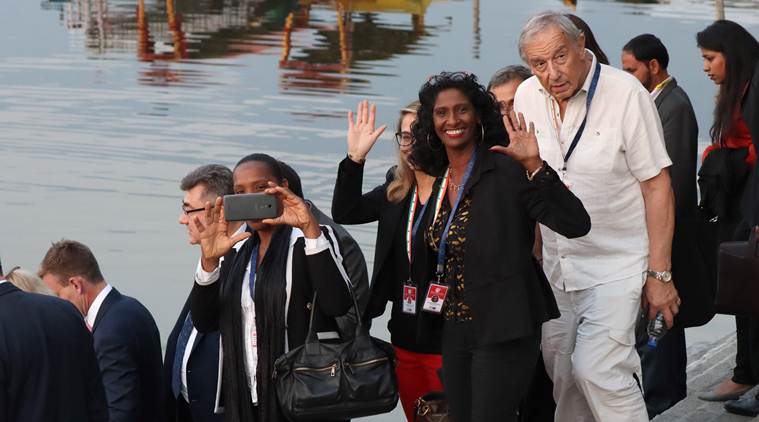 Also Read: Why European Parliamentarians' Visit to Kashmir Is Getting Criticised?
The Press Conference
The MEPs (Members of the European Parliament) who have addressed the press conference were Henri Maloose from France, Bill Newton from the UK, Mariana Thierry from France, and Ryszard Czarnecki from Poland.
Addressing a selected group of media, the four members touched upon the recent deaths of five non-locals by the terrorists. They said, "Terrorism is not finished yet in Kashmir. Terrorism in Kashmir is not only the problem of India. I think it's our problem, as well as of the international community. We support India in fighting for a solution to the problem,"
Mr. Bill Newton revealed that his country too has faced similar situation where Christians fought Christians. He said, "Fighting is not a solution. India has a long procedure of talks, agreeing to talk and listening to each other. It is for talks that Northern Ireland is a peaceful place now. My advice is talk and doesn't fight,"
They further revealed that they have tried to interact with the youth, women, and traders during their visit. The parliamentarians have termed this interaction as a "beginning of their engagement" with the civil society.
They said:
"We are here to get information. We are well equipped now and can go back and share this with our colleagues and respective countries. The situation is not as bad as we thought. People here want peace, a better life, and better vocations, and want jobs. Terrorism has destroyed such dreams,"
European Union MPs Reverted On Being Called ' Nazi Lovers'
These delegations have claimed that they would offer their full support to India for any measures that it takes to maintain peace and safety. They have further asserted that they came to the terror-stricken district of Srinagar to collect facts and for political reasons and therefore, were quite distressed for being called Nazi lovers.
AIMIM president and Lok Sabha MP from Hyderabad Asaduddin Owaisi had earlier expressed his anger over the 'government sending Nazi supporters to Kashmir'.

To this, one of the EU MPs has replied,
"We are not Nazi lovers. If we were, we would have not been elected. We are very angry at being called Nazi lovers…How can a journalist make a joke? If we were Nazis, then the people of our country would not have trusted us. Please study the biography, except if you want to make propaganda."

Facing Severe Criticism From The Opposition
Meanwhile, the BJP government has been facing severe criticism from the opposition party for their decision to take the group of foreign delegation to the state of Jammu and Kashmir. The Congress took a dig at the BJP government by calling this action a 'national embarrassment'.
Senior Spokesperson of Congress Anand Sharma exclaimed that the government has attempting an "ill-advised PR exercise, sponsoring individuals with questionable credentials", while The National Conference called it a 'PR stunt'.
They said in a statement, "The visit of the selected EU MPs, largely of a particular ideology, is clearly a PR exercise. It is ironical that European MPs are visiting the Valley when the state's leaders including three former chief ministers, are incarcerated for nearly three months now, and hundreds of others are in jails across the country,"
During, the overall visit of the EU MPs have interacted not just with the common masses but also with newly elected panchayat members as well as the councilors. But what this visit will lead to is still a question mark for everyone.
Also Read: Tracing Madi Sharma: The Powerbroker Who Arranged the EU Delegation Visit to J&K
Also Read: Is Temple More Important? SC Postpones Kashmir Hearings Over Ayodhya
For the latest news and other trending topics, follow us on Instagram, Facebook, and subscribe to our YouTube channel.